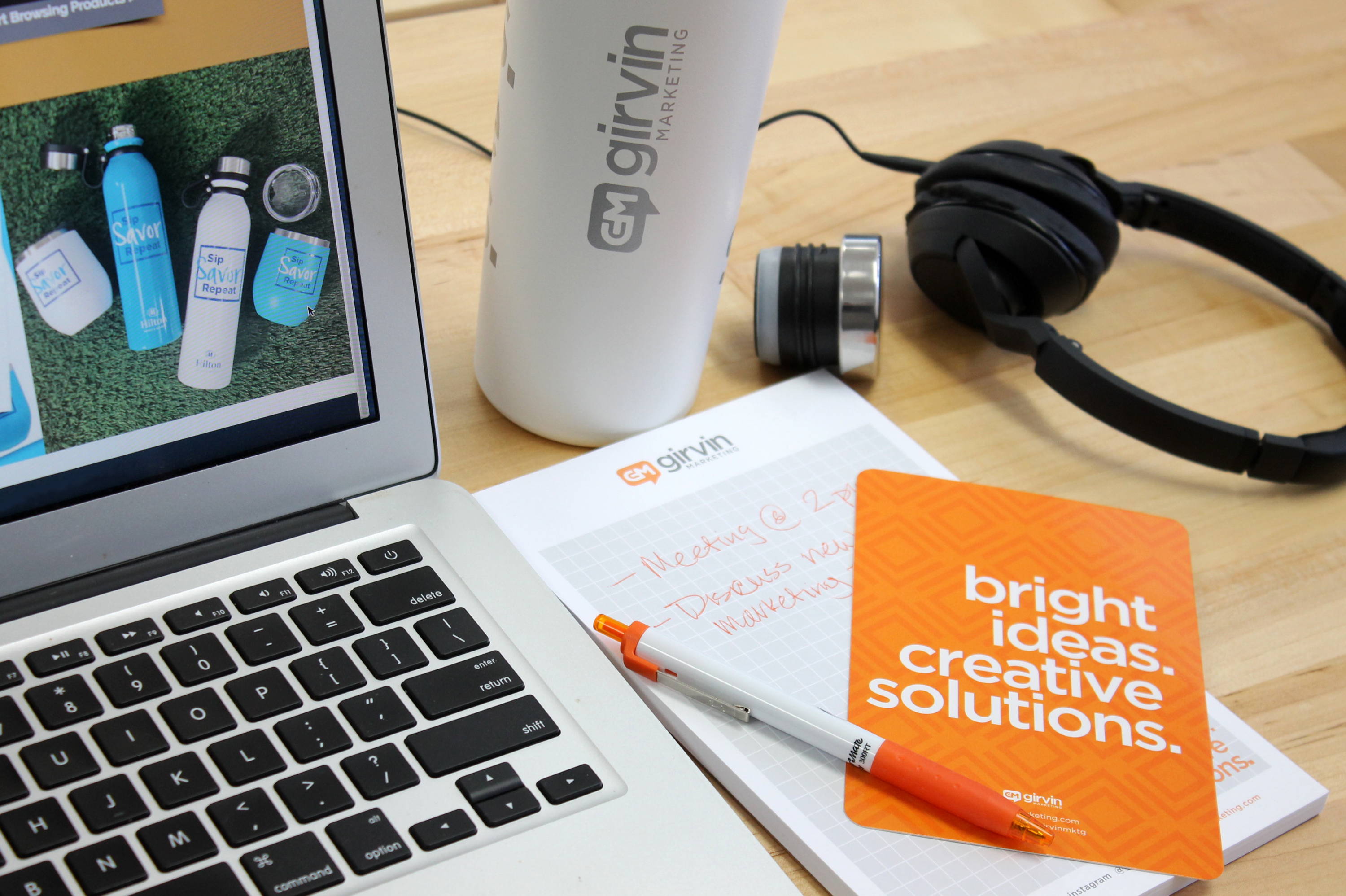 Girvin Marketing | Branded Product Specialist
Girvin Marketing Company, Inc. was established in 2008 with a dedicated focus to provide turnkey promotional product services to corporate clients. We focused our attention on creating corporate programs for companies with multiple locations, franchises and offices across the Unites States and even globally.
​We're like the Swiss Army knife of product branding companies. We are both small and incredibly efficient while offering lots of valuable tools right within reach, for your company or brand.
We offer lots of value to our customers with a full host of in-house services including product sourcing, product design, graphic design, print management, custom website programs, warehouse and distribution and efficient online order management and invoicing. Our ability to handle so much of your projects in-house makes us more efficient, quicker and less costly than most agencies our size or much larger.
​Bright ideas. Creative solutions. Give us a try today.