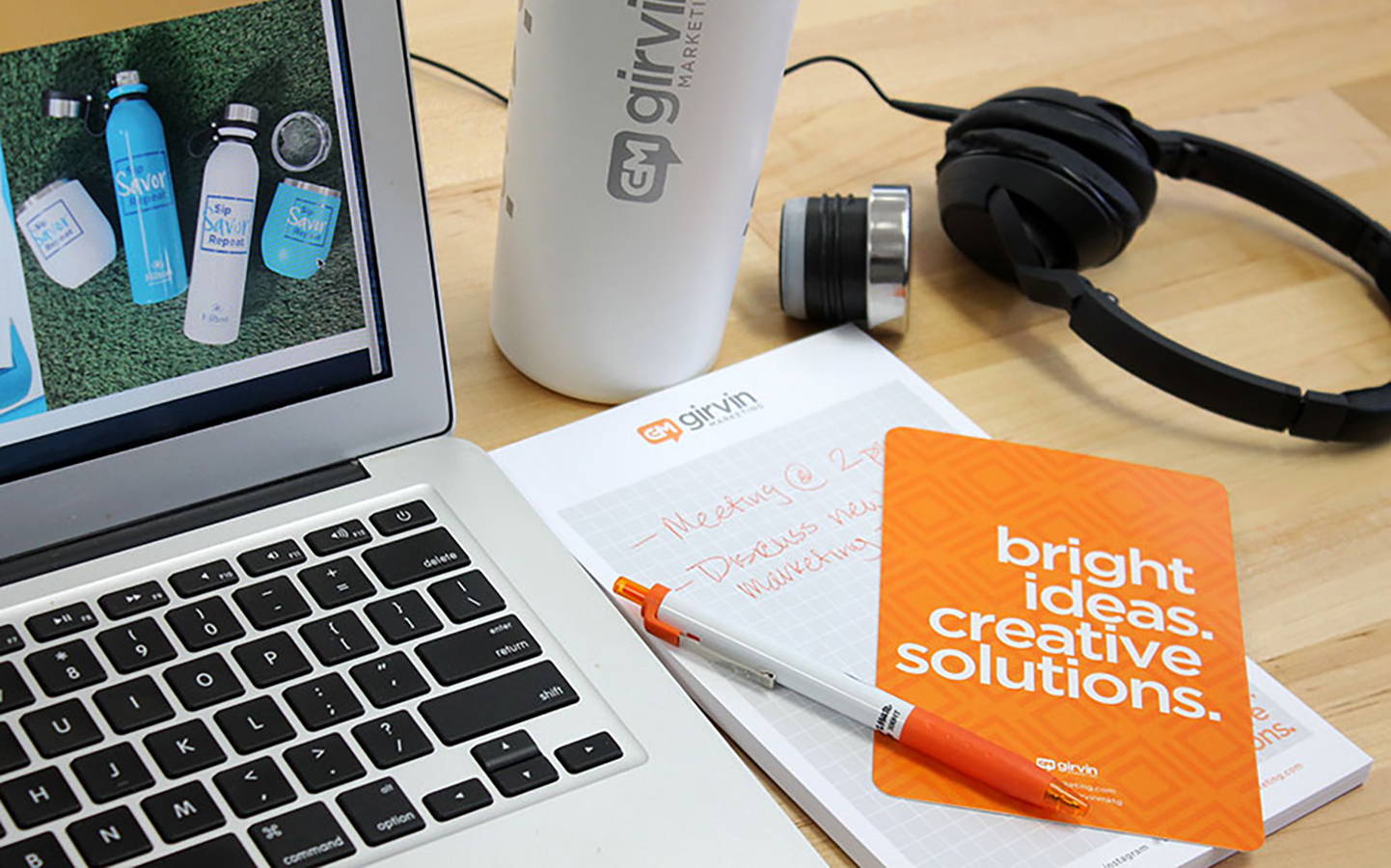 Branded Product Specialist
Girvin Marketing Company, Inc. was established in 2008 with a dedicated focus to provide turnkey promotional product services to corporate clients. We focused our attention on creating corporate programs for companies with multiple locations, franchises and offices across the Unites States and even globally.
We offer lots of value to our customers with a full host of in-house services including product sourcing, product design, graphic design, print management, custom website programs, warehouse and distribution and efficient online order management and invoicing. Our ability to handle so much of your projects in-house makes us more efficient, quicker and less costly than most agencies our size or much larger.
​Bright ideas. Creative solutions. Give us a try today.
Custom Product Design + Sourcing
Girvin Marketing works closely with our clients to design unique products that meet their branding needs, budgets and distribution.
​Bright ideas. Creative solutions.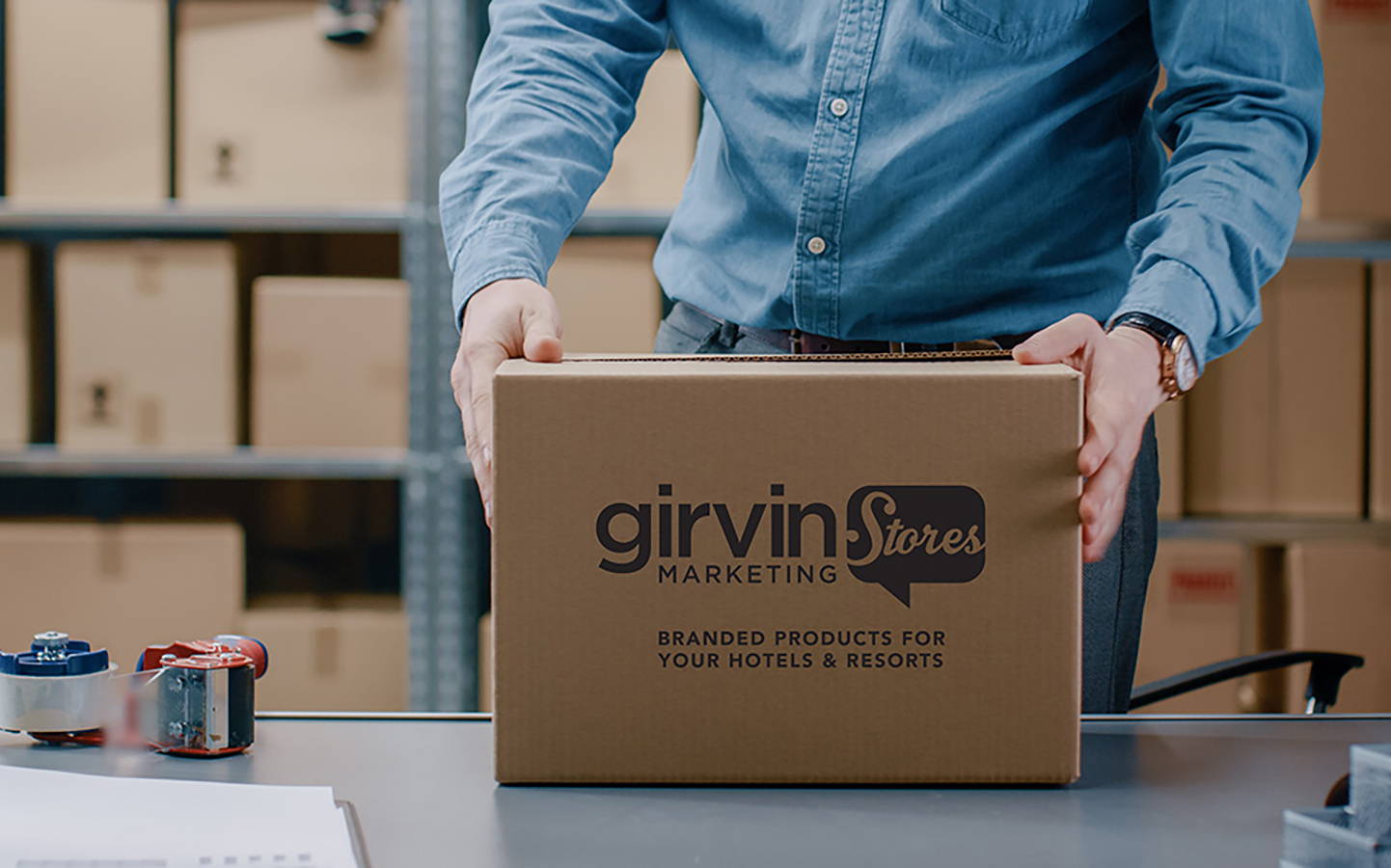 Warehouse + Logistics
Girvin Marketing provides our customers with full service warehousing and shipping services, in-house. We do not out-source these services. Our corporate online stores are managed in-house and all products are stored in our warehouse for quick picking, packing and shipping.
​Bright ideas. Creative solutions.
Fulfillment + Kitting Services
Girvin Marketing offers custom fulfillment and kitting in-house. We will package your products, gift wrap and even hand write individual notes for each product being shipped. A branded product is great but when you deliver it in custom packaging with personal notes and other touches, it's special.
​Bright ideas. Creative solutions.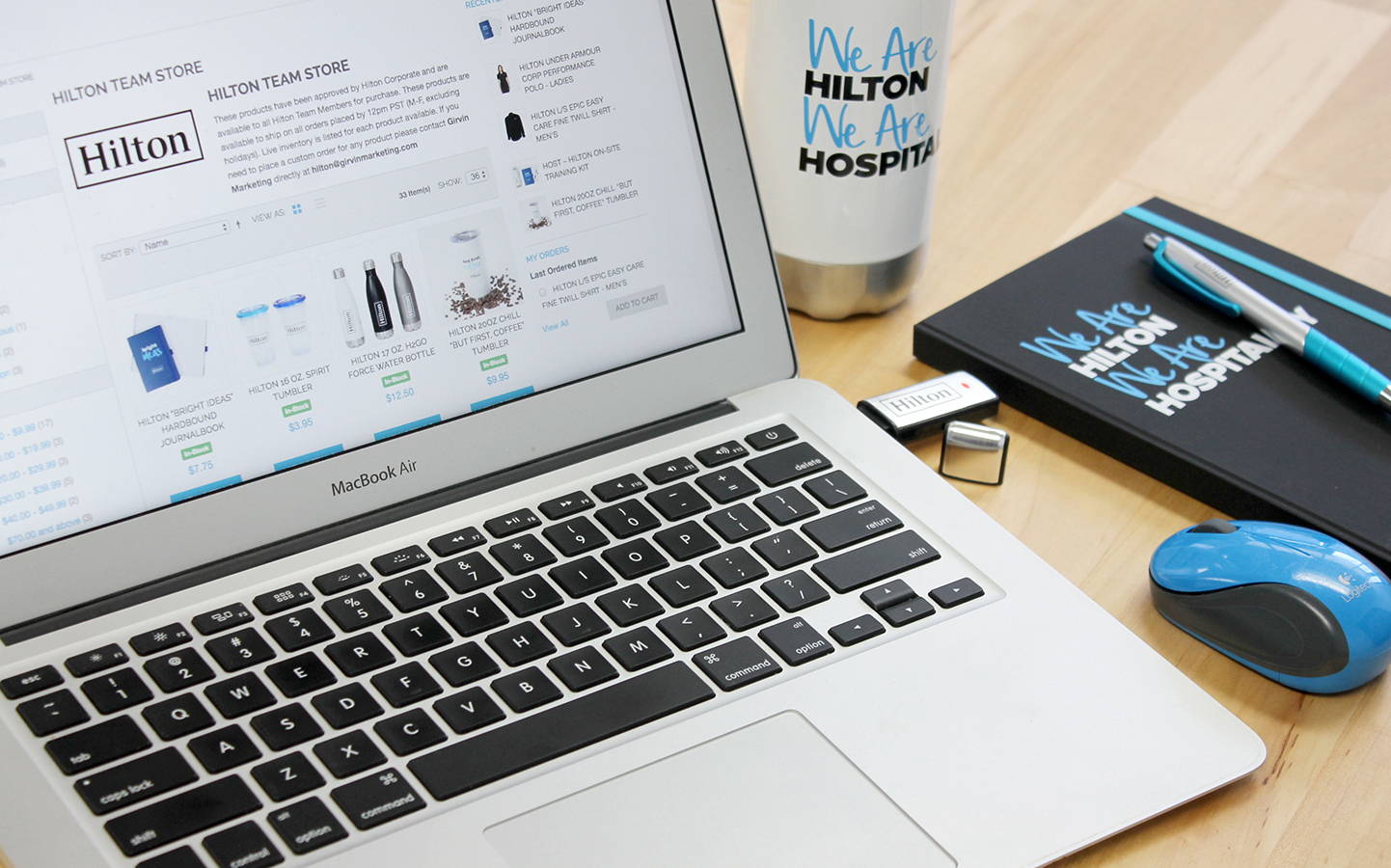 Company Stores
Girvin Marketing will manage all aspects of creating a company store program. Our team designs and develops the website, sources the quality products that represent your brand and budgets, holds product inventory in our warehouse and manage order processing, fulfillment and invoicing. A single effective solution all in-house.
​Bright ideas. Creative solutions.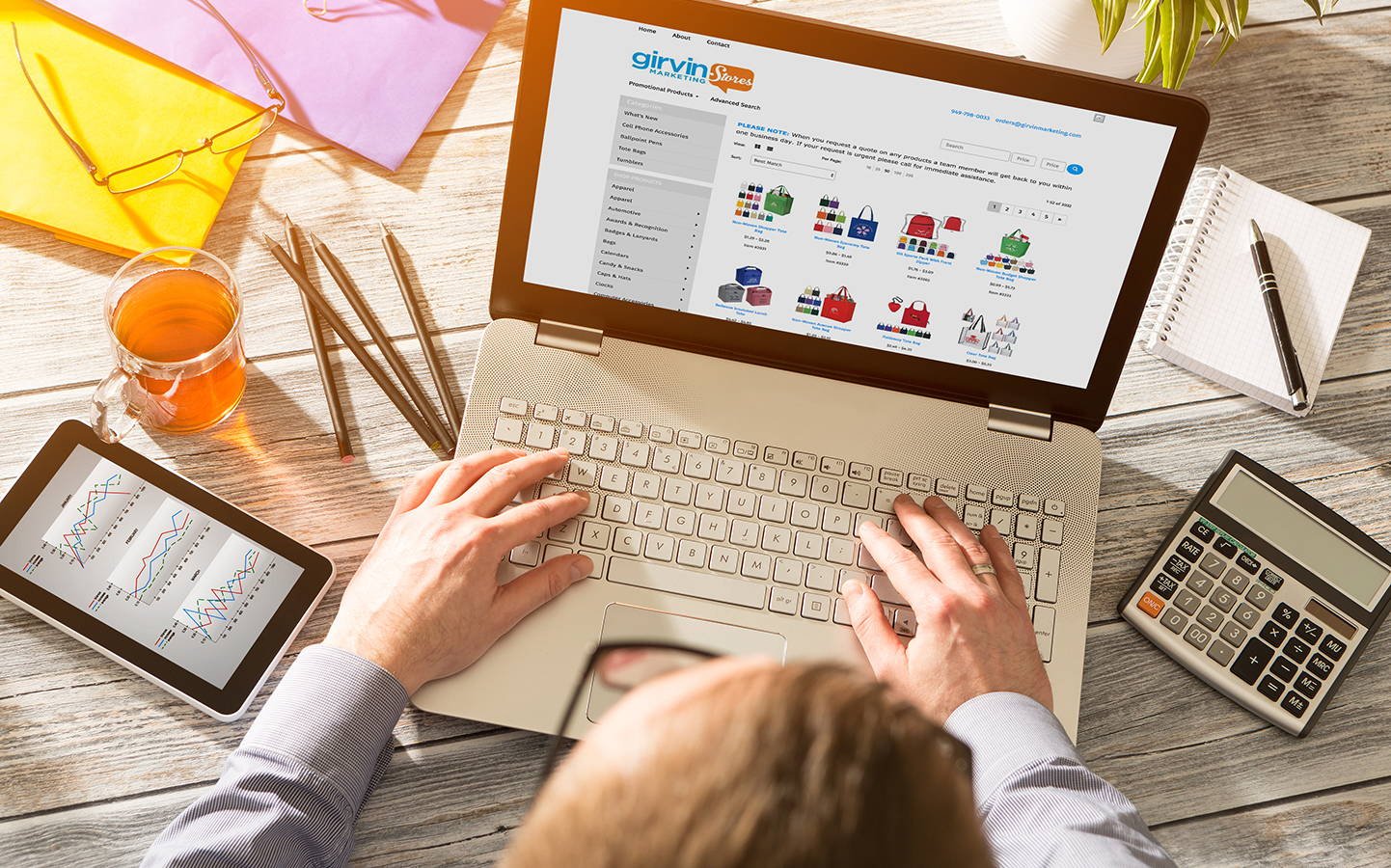 Shop Promotional Products
Girvin Marketing prefers to present our customers with products that meet their needs. We can present the products that best meet their branding, quality, production times and budgets. However, at times their are times our clients prefer to browse promotional products at their own time and we offer a resource with thousands of available products. Our resource is great for brainstorming, research and comparing product pricing and ideas.
If you find a product you like, let us know and we produce a product proof with your branding and give you accurate pricing based on your project and decoration methods.
​Browse. Search. Have fun looking.